Hello, my name is Ammo, and I'm faster than a speeding bullet!
Follow along in my adventures as a Super Dog! Everyday I take you on a journey with me, whether I'm painting a picture, spending time with my Trick Pony friends, greeting customers at work, or chasing ground hogs at home - there is always an adventure to be had!
Mattie & Margot Ombre Dog Collar Review & Giveaway
It's no secret that I love the dog collars made by my friends over at Mattie & Margot. So when they sent me one of their new Ombre Collars, I knew it was just the thing to get me in the mood for Spring!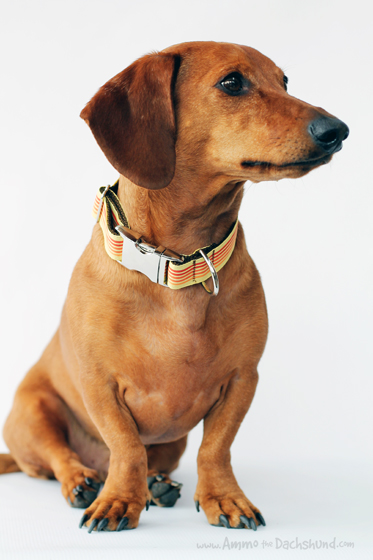 Made with premium ribbon, die-cast metal hardware that's perfect for dogs big and small, and nylon webbing in black or brown, your dog is sure to look good in this ombre stripe dog collar. And I can truly attest that these collars are built to last!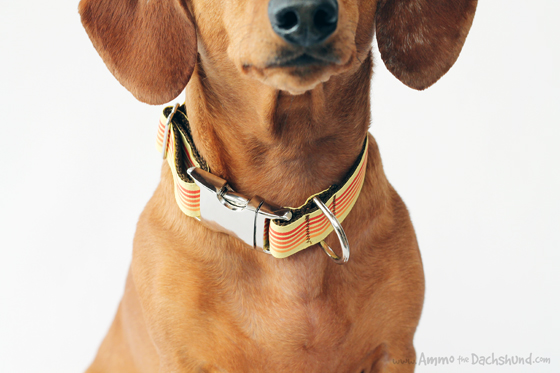 These cheery ombre collars come in several colors including Pink Ombre, Caramel Ombre, Yellow Ombre, Green Ombre, Blue Ombre, and Purple Ombre.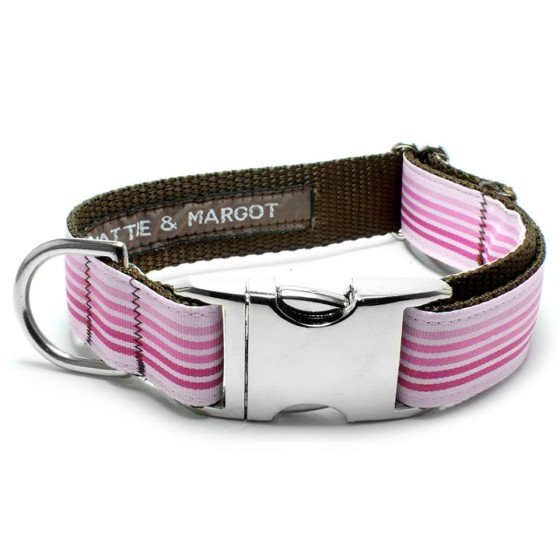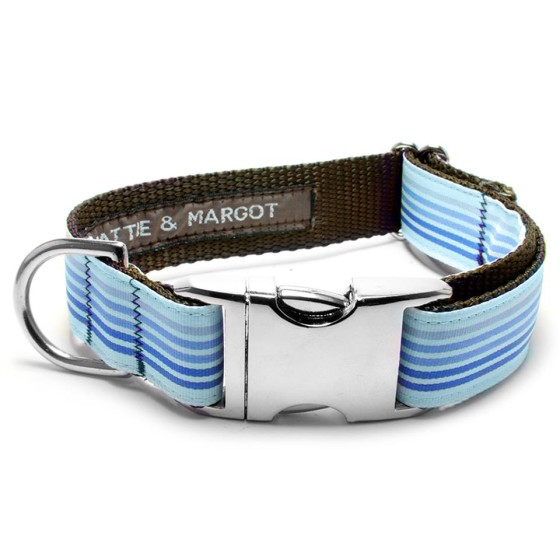 Of course if you truly want to get into the Spring mood, you also have to wear shudder shades with your new Ombre collar….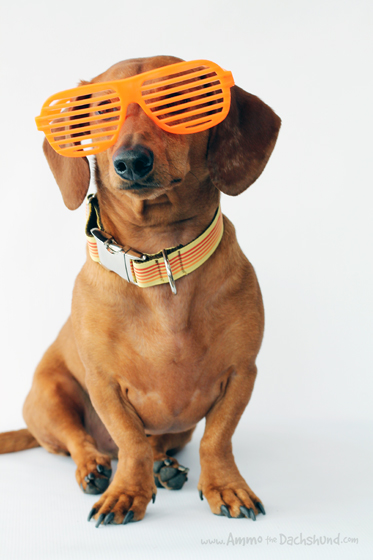 You can even save 20% off any purchase with code AMMO20 at Mattie & Margot! So you have no excuse not to add a little Spring ombre to your dog's wardrobe!
And now for the best part…..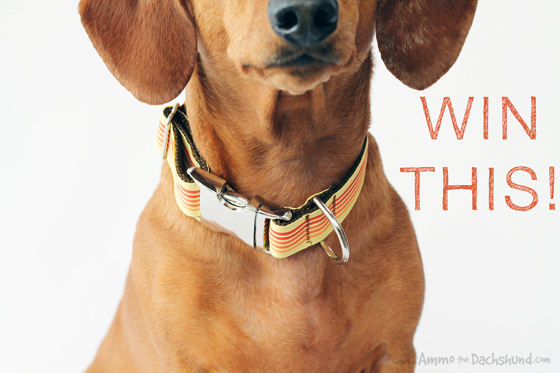 TWO Lucky WINNERS will WIN a Ombre Collar of their choice from Mattie & Margot!

Here's HOW TO WIN:
For this giveaway I will be using, Rafflecopter. We only use the information you provide to contact the winners and we never share it – so not to worry. Winners will be chosen at random and you will be contacted via e-mail to claim your prize. All the winners will also be announced on this blog post once the giveaway ends on 3/18/14 12AM EST. Open to USA residents only. Winners must claim their prizes within 48 hours of being notified or prize will be forfeited. Good luck!
Save 20% off any purchase with code AMMO20 at Mattie & Margot!
Don't forget, today is the last day to enter my Charlie Be Good Bowtie Giveaway!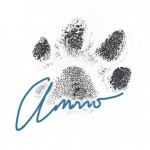 Disclosure: I received a collar from mattie and margot in exchange for a review, all opinions are my own.
Friday Fetch: Best Friend Dog Bedding
When you love dogs you can't help but want everything you own to remind you of your furry best friend. So when I spotted this super cute Best Friend Bedding at Land of Nod, I knew it would be the perfect thing to share with all my dog loving friends!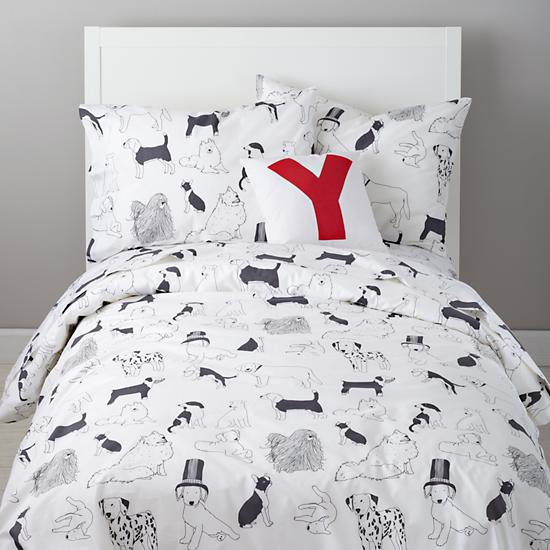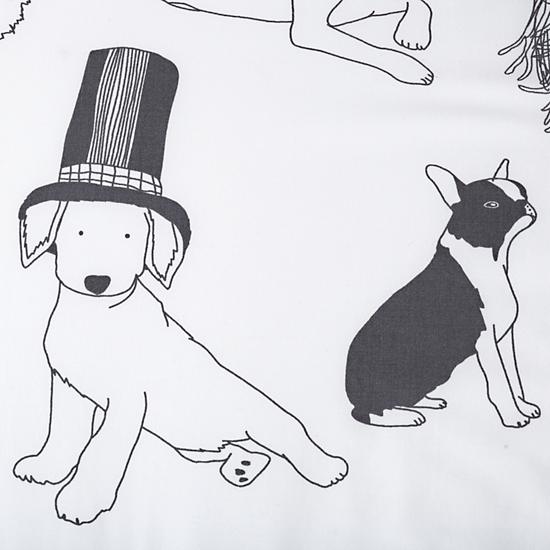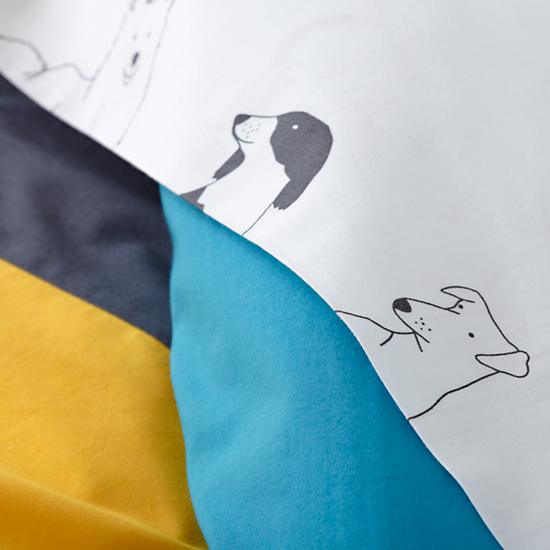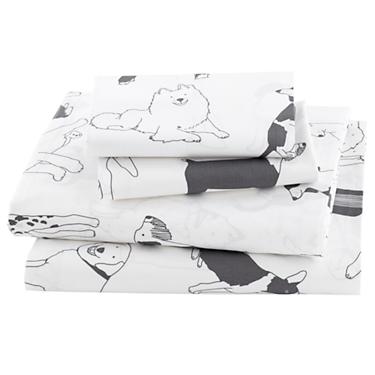 You can fetch these adorable sheet sets from $11 – $90 (on sale!) at Land of Nod.
P.S. I've been nominated as Best Pet Blog of 2014! And if you have a second and don't mind voting for me I'd be forever grateful! You can vote once per email! Just click this link and then scroll down to the Best Pet Blog section, check off the grey circle under Ammothedachshund.com, and scroll to the bottom to enter your email. Thanks for voting!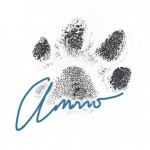 Throwback Thursday: Puppy Entertainment
When you're an "only sibling" you sometimes have to learn to entertain yourself. Even at a young age I learned how to play fetch by myself….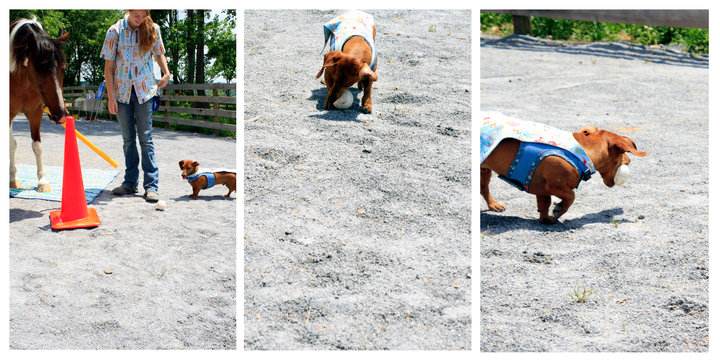 Of course it's always fun to have someone to play with! Does your dog sometimes play by himself too?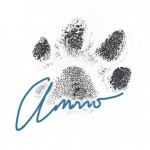 February 2014 Monthly Recap
Before we get to the recap of all the exciting adventures I've been on in February, I wanted to give a shoutout to my special sponsors! Thanks to them I'm able to bring you exciting posts, so make sure you give them some love and check out what great products they carry!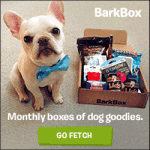 Barkbox is a monthly subscription service for your dog. Starting as low as $19 a month (shipping included) you can get a box of the finest treats and toys sent right to your front door every month! Choose from packages for small, medium, and large dogs and as a bonus 10% of their sales go to supporting rescue groups!
Use code AMMO5 for $5 off your Barkbox Subscription.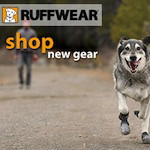 Ruffwear carries performance dog gear designed to enhance and inspire outdoor adventures for dogs and their human companions. Totally my kind of company that carries anything from dog hiking packs, harnesses, camping essentials and more! You can check out my review of their dog boots – that even work for dachshund's too!
Free Shipping on all orders over $75 at Ruffwear!
If you would like to find out more about my advertising rates, click HERE. And thanks again to all of my wonderful sponsors, I couldn't do it without you!
And now a look at everything I've been up to this past February…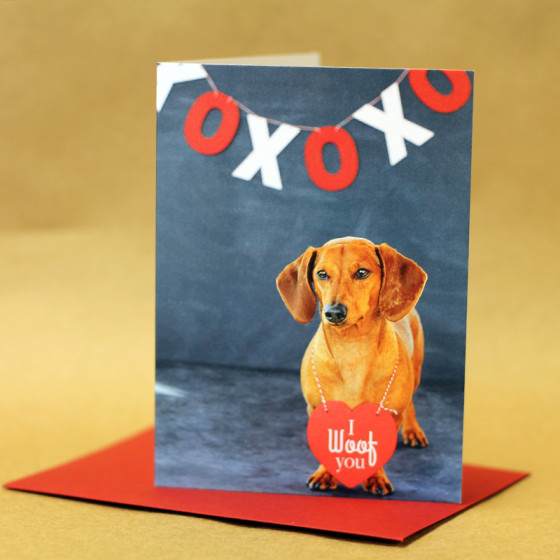 I shared some of the Valentine's Day goodies in my Shop before the big day!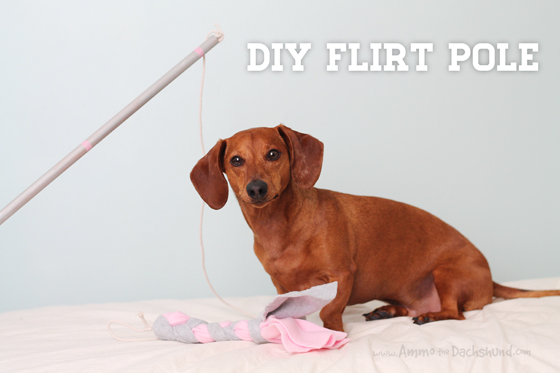 I created a tutorial for a DIY Flirt Pole – the best dog toy ever!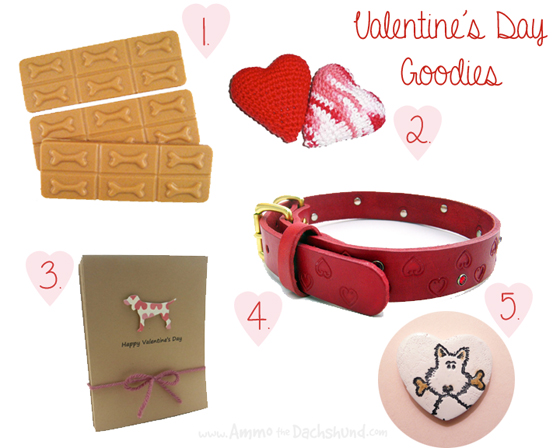 I shared some of my favorite Valentine's Day Products.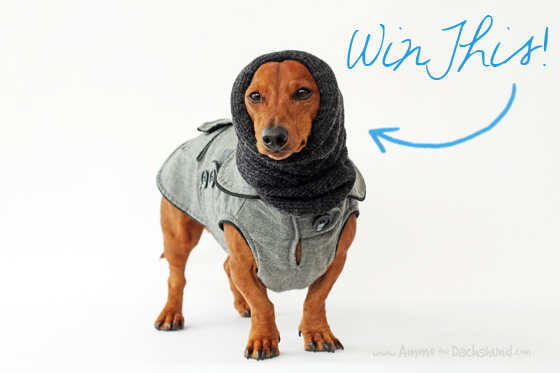 I reviewed and gave away one of these super cool snoods!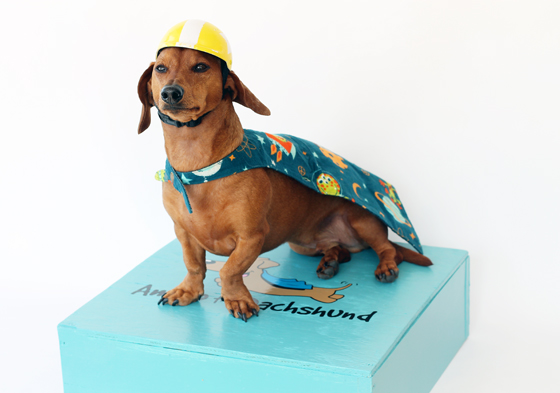 I updated my trick box to get ready for this year's performances.
I shared my adventures during the nasty ice storm that hit my area, and survived 4 days without power!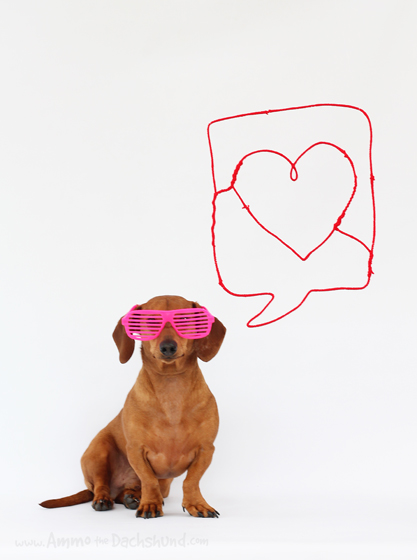 I invited everyone to be my Valentine!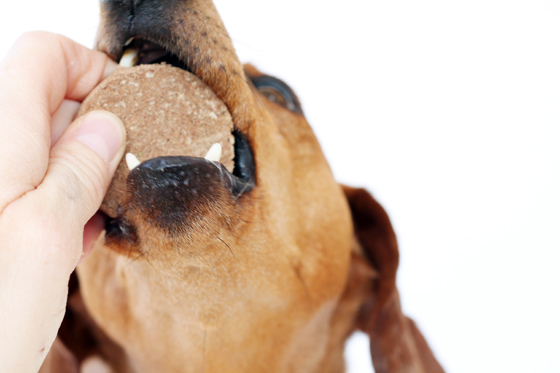 I reviewed and gave away these yummy rabbit treats.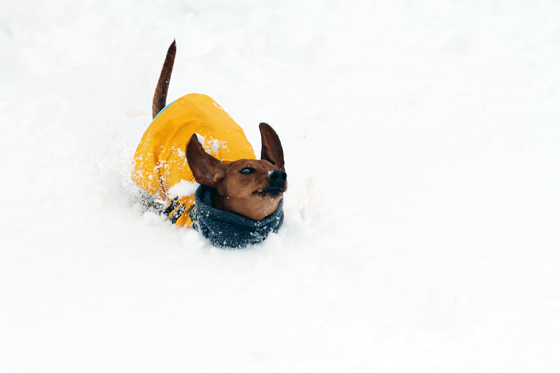 I played in the snow during a big blizzard we received.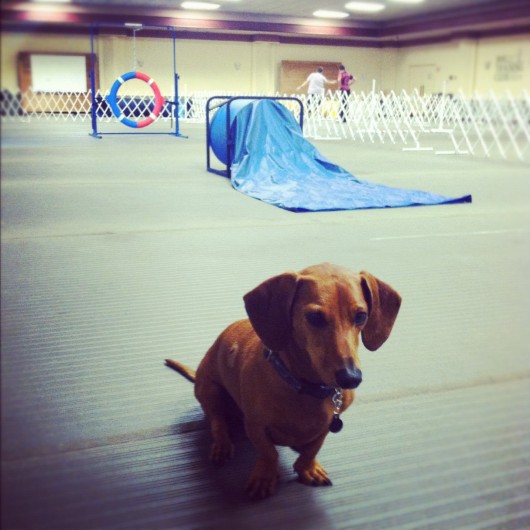 I shared a video of one of my not-so-clean runs on the dog agility course.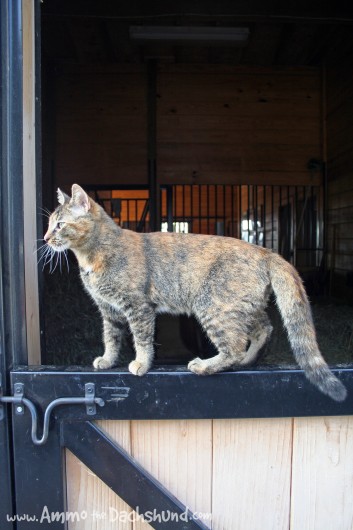 I shared a video from back in the day on how I trained Spider the Kitten.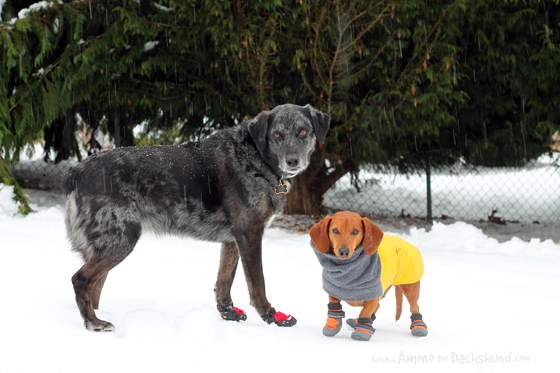 My buddy Trooper and I reviewed and gave away a pair of Ruffwear Dog Boots.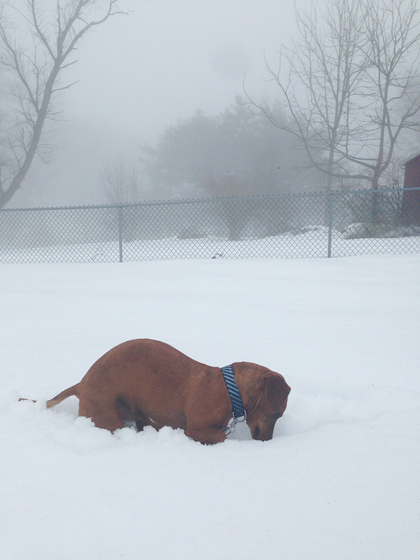 I told of the adventures in my foggy back yard.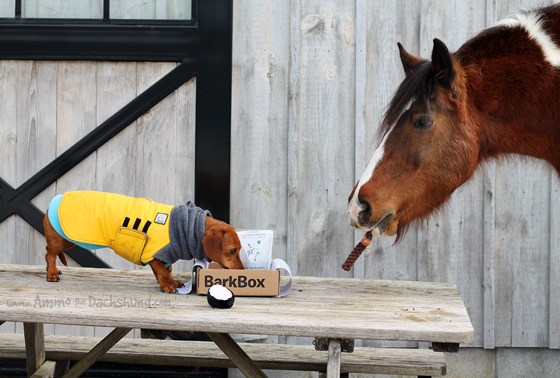 I had a dude night with my pal Minnow and my February Barkbox.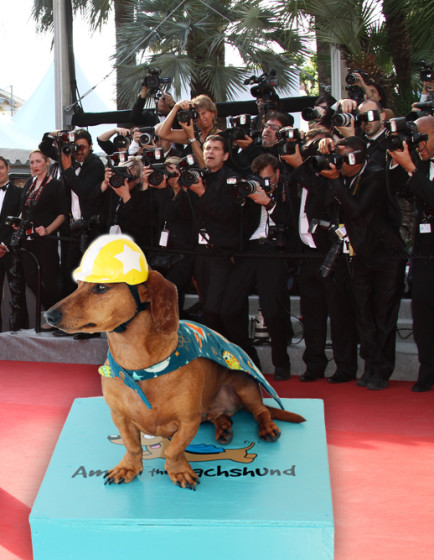 I shared how I was shocked I wasn't invited to the Oscars.
Wow, I really packed a lot in this February! What about you, did you go on any exciting adventures this past month?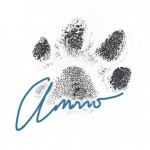 Pet Expos, Oscars, and More Snow
This past weekend was packed of lots of fun things. On Sunday mom hit up the National Pet Expo in Harrisburg, Pa. I was a little miffed she didn't bring me along, but apparently dogs weren't allowed in the adjoining Horse World Expo – so I had to stay home this time.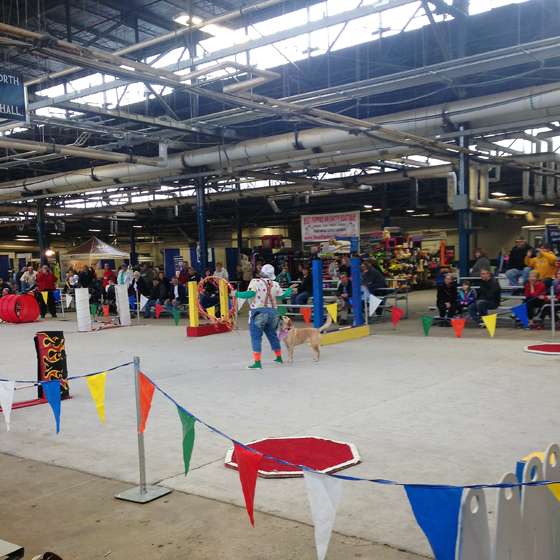 Mom said there was lots of fun doggie entertainment including trick performances, flyball demos, agility, doggie dancing, and even dock diving!
The Dock Dogs put on a great show according to mom, and her video had me wishing I was brave enough to dive like that myself.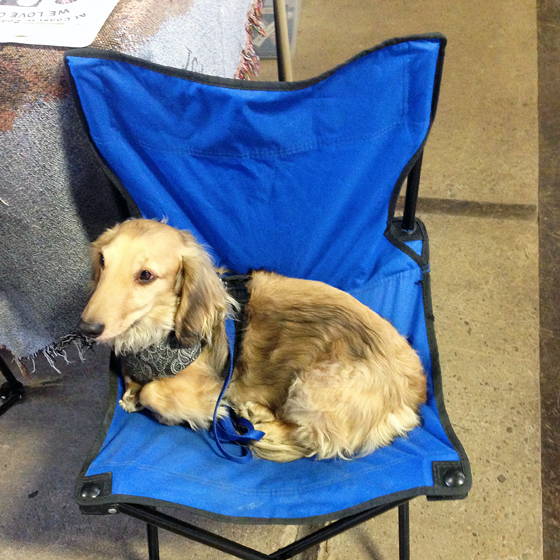 Mom even stopped by the Coast to Coast Dachshund Rescue booth where she met this cutie, and even spotted my photo advertising their upcoming Spring Doxie Fest! How cool!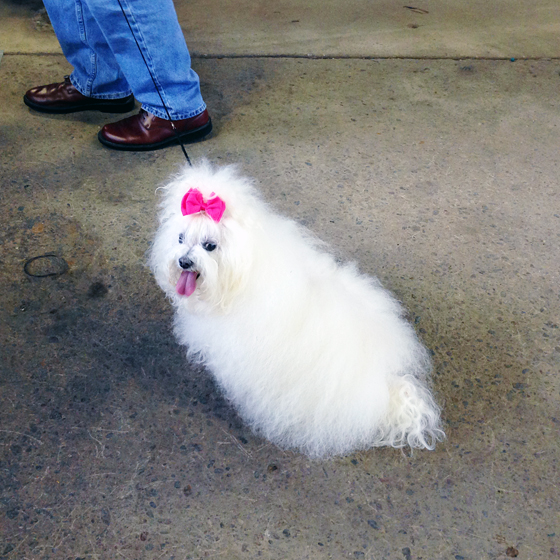 There was lots of dogs of all shapes and sizes at the National Pet Expo – although I'm not entirely positive that this gal isn't half sheep as well?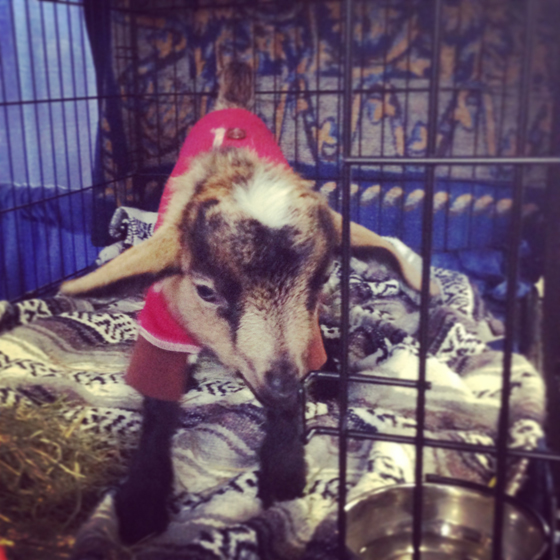 But dogs weren't the only ones there – this little Nigerian Dwarf Goat totally stole the show in his cute little pj's.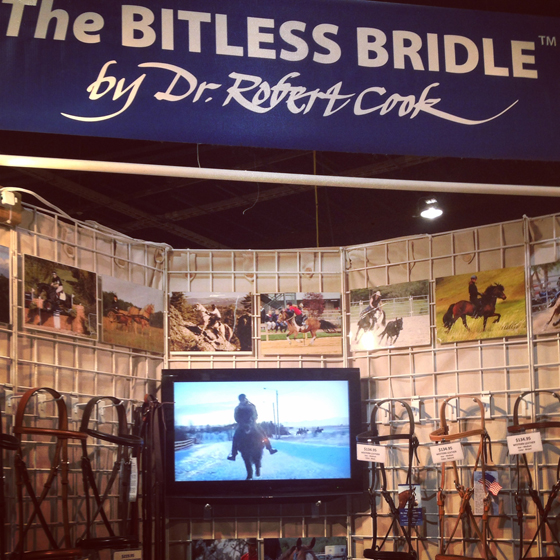 Before mom headed home from the expo she also checked out the Horse World Expo, where she swung by the Bitless Bridle booth and spotted my pal Boomerang's photo advertising the versatility of these bridles. (My mom is the one wearing a red shirt in the photos).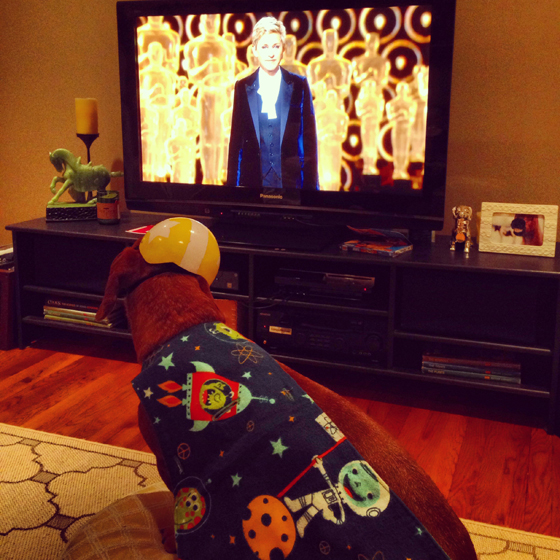 After mom got home (and I begged her for the details on the expo), we settled in to watch the Oscars with host Ellen DeGeneres! I of course wore my super hero ensemble in honor of the "heroes" theme!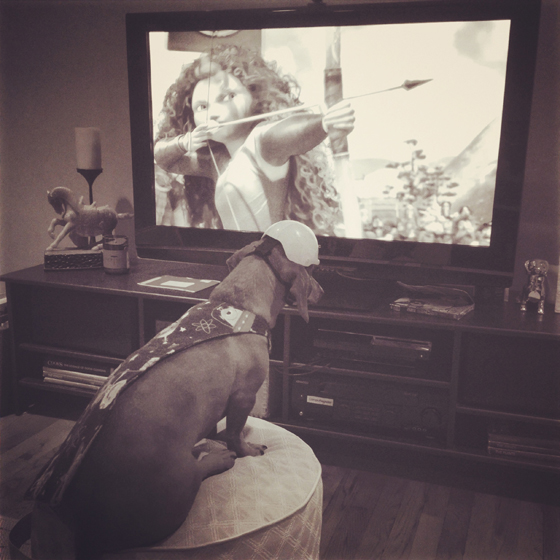 I especially loved watching the compilation of cartoon super heroes!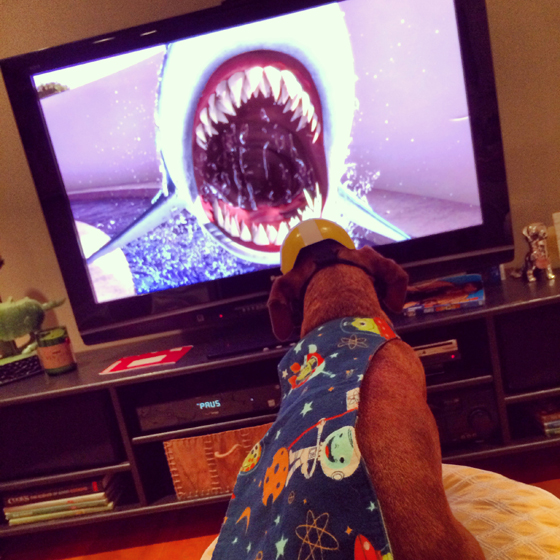 But I have to admit some of the scenes were a bit scary – even for a hero!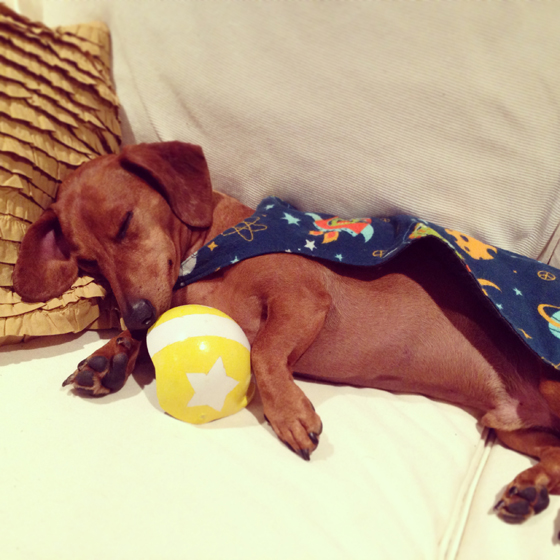 I made it until about 11pm – but sometimes even super heroes can't stay up past their bedtime!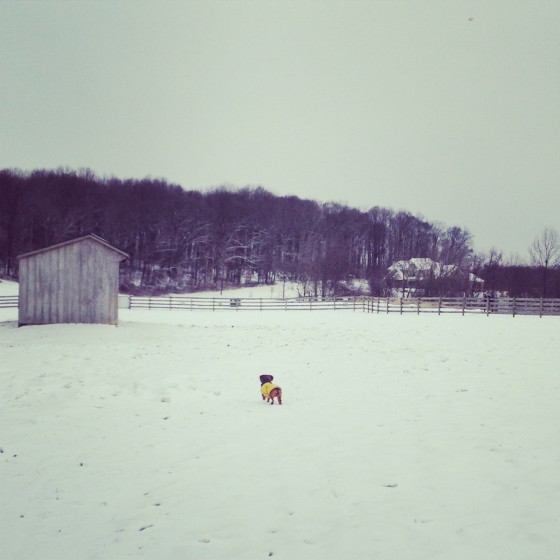 I awoke the next morning to another blanket of snow! (that groundhog was right for once predicting 6 more weeks of winter).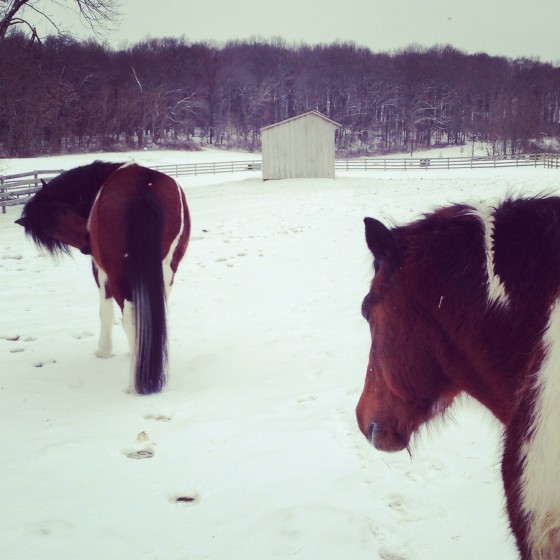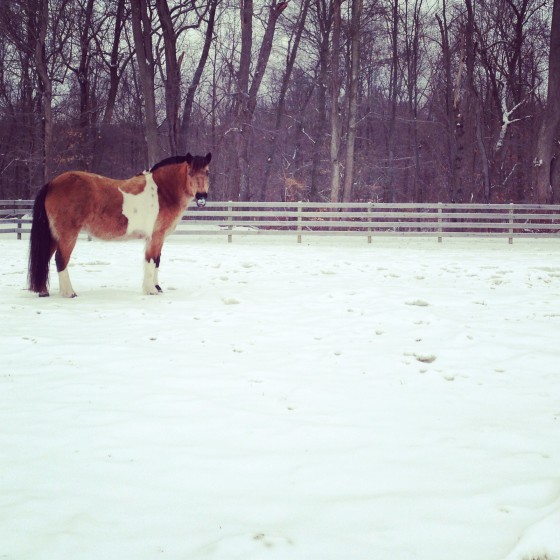 My fuzzy pony friends don't seem to mind the cold at all, but when it is in the single digits I just can't hang outside in the cold for long!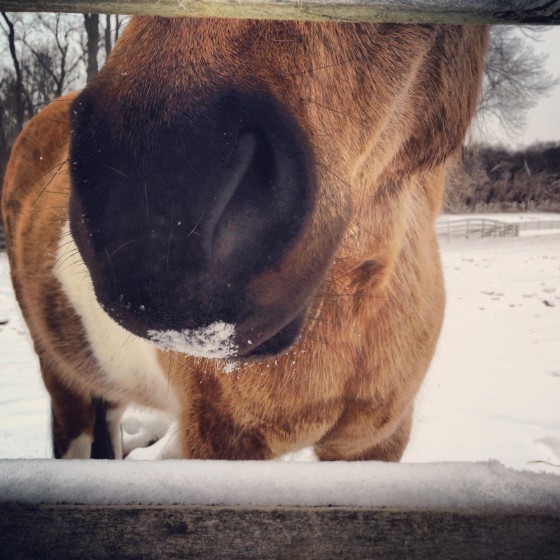 It was still fun for as long as I lasted though!
So how was your weekend? Did you go on any fun adventures?